Each Wednesday, I run a Coding Club meeting during lunch. This club is run through the library and any student can join the club.

Lunch at our school is from 10:43 to 11:18.

This block of time is only 35 minutes in length.

By the time students get to the library and settle down, we've already lost at least 15 minutes, which puts us at about a 20 minute meeting. This is not enough time for me to instruct students or even introduce a new robot.

Now THAT is something I like to see.

I'm currently trying my best to get students involved in Computer Science, but some are not interested.

I organized two Hour of Code sessions for tomorrow (Wednesday, December 7th). Even an hour can quickly turn into 40 minutes.

Coding should be put into the Ontario cirriculum.

I'm fighting for this because I cannot get anymore time than I'm currently asking for. I have to attend my classes to get where I want to be. I cannot stay after school because I have other commitments in my life, like everybody else.

If Coding was implemented into the cirriculum, my Coding Club would continue, but more students would be doing it and see the value.

I'm sorry to tell you all this, but you should hear the comments I get at school.

These comments are mainly because others do not understand what I'm trying to do or why.

That is where the problem grows from. Some students do not know "why" or "how" to code.

I also lose time during the school year due to Christmas Break, Exams, Spring Break, PD Days, etc.

Our school is asking for a technology grant from Best Buy to buy equipment for Coding Club. Our school board is currently purchasing robots and coding products for the elementary schools. But I go to a secondary school and want to start something. What do I get?

Sorry, nothing.

This block of time between 10-45 minutes is no longer enough. An hour is a minimum for me, but I'm currently dealing with it for now.

What I'm not saying is that we need to code for the entire day, but what I am saying is that it can at least be put in for an hour.

6

Hours in a school day.

---

"Elementary students get 1.5 hours of break."

---

4.5

Hours in a school day not including break.

---

3.5

Hours in a school day with one hour devoted to coding.

---

3.5 hours is still plently of time to teach students with methods besides coding.

Why can we not take one hour a day to code?
Powered by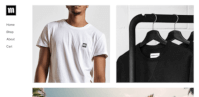 Create your own unique website with customizable templates.