As mentioned in

my last post

, I was one of the lucky students to get Mrs. Aspinall in Grade 7.

She mentioned coding in a math class but I never thought I'd go for it. A week later, she said we could create a program instead of writing our test. I began to code and I found where I've always wanted to be.

I started to code multiple projects across my 8 subjects.

My classmates didn't go for it. I was one of the only ones that went for this "coding".

In December of that school year, I taught a school in Sarnia how to code a Christmas Card using Twitter. I tweeted with

#AGTeachesCoding

so the class could follow along. This was an amazing experience for our class at RDHS and

Mr. Owen's

in Sarnia.

I continued to code throughout the school year and I decided to join the #csk8 chat with Mr. Aspinall one night. It seemed that I was the only student to ever join this twitter chat.

Students should be taught coding. Every province EXCEPT Ontario is developing a coding curriculum.

90%

of parents want their child to study Computer Science.

40%

of schools teach computer programming.

---

71%

of all new jobs in STEM are computing.

8%

of STEM graduates are in Computer Science.

In 2020, there will be 1 000 000 computer science jobs and 3/4 of those jobs will be unfilled.

Coding is not something that's only entertaining, it lets students problem solve, be creative and collaborate.
Powered by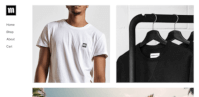 Create your own unique website with customizable templates.