This is a reflective post about what video games have taught me in an educational light, believe it or not.

The title of this post gives away the content.

I am definitely not a hardcore gamer, but when it comes to games like "Crash Twinsanity", "Jak and Daxter: The Precursor Legacy" or even "Jak 2", I enjoy them.

Now I have beaten these games multiple times, and I enjoy the storyline behind them. The sad part is that they are made for PlayStation 2 and are almost out of date.

What have games have taught me?
​To persevere.

​All of them have different areas, different boses, etc. and it gets harder as the game progresses.

I have tried levels or missions up to 50 times until I beat them and think of a strategy each time to complete it. I would die by getting hit too many times or by falling through something, so I would try something different the next time.

They taught me to have patience.


I used to be known to people of having a very low patience level. These games have taught me to have more patience, as I try to listen for "hints" or explore areas.

Sometimes all it takes is walking away from the gaming system for a few minutes after losing.

I learned about different climates, and items from the "Precursors" in ​Jak and Daxter: The Precursor Legacy. Each "sage" had different areas, with different types of obstacles, enemies and land types.

We are always being told to stop playing video games, but I found them partly educational.
Powered by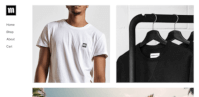 Create your own unique website with customizable templates.