"We did not come to fear the future. We came to shape it.
-Barack Obama


This quote inspires me daily. The future of education should not be feared, however it should be shaped.

As more technologies evolve, new teaching options and strategies become available for teachers to use in their daily lessons.

For example, here is a recent post from Doug Peterson.

In this article, Doug explains that he coded a sphero to be a "car" and "light". At the beginning of the program, sphero is defaulted to start at a red light. The sphero will turn red when it is stopped and the red light will last 3 seconds. After the light has lasted 3 seconds, the program will automatically pick at random between the numbers 1, 2, and 3. If it chooses 1, the sphero turns right. If it chooses 2, the sphero turns left. If it chooses 3, the sphero goes straight. Sphero will turn green when it begins to move, and when it needs to stop it will turn amber and slow down, preparing to stop.

This program could fit into a lesson easily.

I WANT TO COde with my students, but don't know where to start.

The easiest way to get started is to try it yourself. Head over to

scratch.mit.edu

, create an account, watch the tutorials and start to "play" with it.

Once you show your students the basics of coding, they'll be the experts in the room.

Computer Science and Coding is one of the best ways for students to create content and collaborate in class.

In the video I've attached below, Barack says "Don't just buy a new video game, make one." This is a quote that students like to hear. It gives them a boost to do something amazing and change the world.

Don't know how to use technology such as "Sphero", "Dash and Dot", and more?

Google it. Google has so many useful videos, articles and images at our fingertips. Your local school board may offer workshops after school to see how this technology operates.

Once you know the basics on how this technology operates, make a difference. Incorporate it into your daily teachings, start an after school coding club, maybe even present at a conference to get other teachers trying this technology as well.

GET INVOLVED. MAKE A DIFFERENCE.
Powered by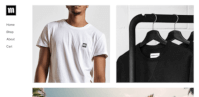 Create your own unique website with customizable templates.